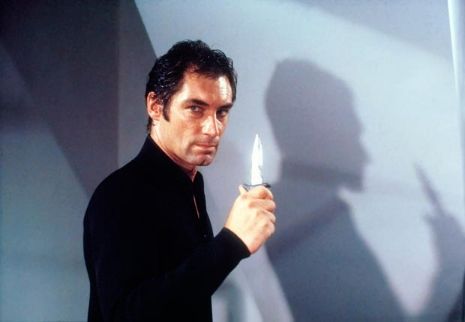 Anyone who ends up on the mailing lists for umpteen labels and promo companies will tell you that for the dozens of tracks you get sent every week, only a small percentage of them turn out to be worth more than a cursory listen. This makes it all the more special when something drops into your inbox that turns out to be very special. The last few weeks seen an uncharacteristic influx of these. Notable among these is the new Smagghe & Cross album 'Timothy Dalton' from Laurent Richard aka DJ Sundae's Idle Press imprint.
The label released one of my favourite tracks of 2016 with a reissue of Pitch's post-punk/no wave anthem
'What Am I Gonna Do For Fun'
complete with a stunning
retouch from Tolouse Low Tracks

. L
aurent and close friend Julien Dechery also compiled the peerless
Sky Girl
album last year
.
A magnificent compilation (released on Efficient Space, the label run by the guys behind the
'Noise In My Head'
blog) of minimal wave, post pop, Balearic folk, or whatever you want to call it, is without doubt one of the most essential, as well as one of my very favourite, albums of recent times. With this pedigree in mind I was expecting big things of their next release!
Timothy Dalton is the second full-length record from the experimentally inclined pairing of Ivan Smagghe and Rupert Cross. The collaboration has had a prolific year, releasing a well received album on
Vladimir Ivkovic's 'Offen' label
and no less than three seperate EPs,
Mmmmmmm
,
Talking To Katz
and
Jazz
, already in 2017.
Described by the duo as 'neither pop, nor psychedelic, nor ambient, nor house, nor techno, nor post punk nor even new wave' the record recalls the sound of 'the beardies from Tangerine Dream being kidnapped by Soft Cell, C86 and 1988, the Silver Apples composing a space opera with the help of an electro cardiogram monitor. Or the Wizard of OZ reviewed and reworked by Psychic TV.'
From the wobbly bass stabs and clattering percussion of the titular opener all the way to the shimmering shards of what sound like Tibetan bells and an unabashedly sweet melodica with its graceful melodic interplay on closer 'Time To Remember' you are in no doubt at any point that this most definitely isn't just a collection of session tracks that have been laying around the cutting room floor and jammed together.
'Klang' and 'Ostend' most strongly recall Smagghe's 'It's A Fine Line' project with their supremely odd dancefloor sensibilities and 'Door Ajar' sounds like it could have easily been transposed from the duo's 'MA' album, but saying that the range of the sound is still never less than striking.
They've drafted in a few extra's on this one to help out, too. Tim Felton from Broadcast's guitar can be heard prominently as can vocals from Andrea Balency, and Roman Turtev fleshes out the drums somewhat. The result is some of the albums standout tracks. 'Circle Around Rings', 'Interlude' and 'Janine'.
Overall, Smagghe and Cross have created a sleek listening experience. They're careful not to steamroller their individual voices either. Their respective signatures adding a striking shine and infectious spirit to proceedings.
Lets just hope that 'Pierce Brosnan' lives up to expectations!
Timothy Dalton by Smagghe & Cross is released on the 25th of September.
Find Idle Press on
Facebook, here

.
Find Idle Press on
Soundcloud, here.
Follow Smagghe & Cross on
Facebook, here

.
Rupert Cross' website
can be found, here.
Till next time.
Big love. Mark. X