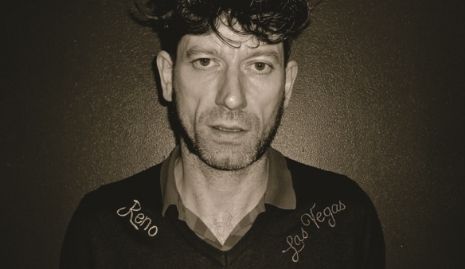 Jonnie Wilkes is probably better known as one half of Glasgows 'Optimo' who were, untill a few years ago, operating out of the legendary Arches club. Since calling time on their weekly jamboree on Jamaica street they've not been sat on their laurels though. Oh no. They've busy'd themselves on a number of projects as well as keeping up with their DJing commitments.
A fair chunk of their time and focus has been on their Optimo Music label. Assisted and abetted ably by their colleagues Jill Mingo and Andrew Beltran and again based in Glasgow, their remit is to support and expose the music that they discover and excites their ears! Be that local or those shaking up far from their fair home city. There's no genre, no dogma, just music they love and want to share. With releases from the likes of Factory Floor, Chris Carter, Space System, Den Haan under their belts and a new Boot & Tax LP just dropped, the label are having something of a purple patch.
Add to that lot they release a brilliant looking new compilation
'Now Thats What I CAll DIY (Cult Classics from the Post-Punk Era 1978 - 82)
on their Optimo Music label in early July
(you can hear a handfull of snippets from it here)
and before long they will have built up a very tasty looking back catalogue.
Amyhoo, enough talk and onto the music. A cracking mix here from a couple of years back with Wilkes in full on party mode, bending, bumping and generally bullying a bunch of freaky house records for your listening pleasure.
He loves your ears.
Till next time.
Big love. Mark. X