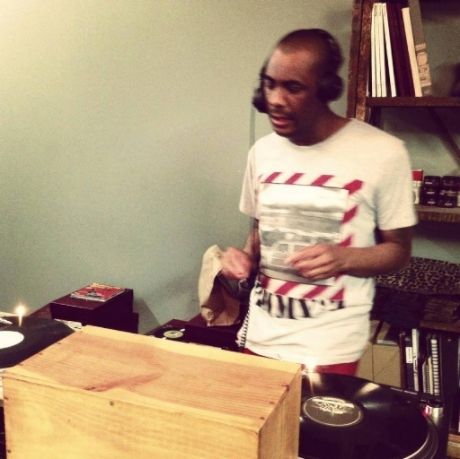 Well I've somewhat serendipitously had my hand forced on this one. I had been planning to write something about this guy for a while now but seeing as he's only recently recorded the latest installment in the ever
excellent Edwin mixED series
I figured I may as well put this out now. I've posted a couple of Laurent Richard aka DJ Sundae's mixes and radio shows over the last couple of years
in the TOLAS Facebook group
but as I say, had been intending on doing a small focus piece on him for some time.
Laurent, as well as being an ace DJ he also runs a little label with Ed Lacan called
Hollie Records
. To date they`ve released music from Chilean Psyche folk artist
Ocelote Rojo
, Disco Rock Japanese band
Phnom Penh
(including a stella turn on the edit from Dr Dunks), and unearthed material from Arthur Russell and Steven Hall (as
Nirosta Steel

)
. But more than a crate digger, he is a digger, a certifiable gold digger which anyone who's listened to his
'I'm A Cliché: No Weapon Is Absolute' show on Rinse France which he co-hosts with Cosmo Vitelli can attest to. He's also released several psyche-folk, disco-rock on Hollie Records and put two pop-folk compilations together for the uber cool Sessùn clothing label and one for the Colette store. He is currently preparing a new compilation with Julien Dechery for the label of the guys behind one of my very favourite mix series' the wonderfully wide ranging
'Noise In My Head'.
Anyhow, do your ears a favour and have a listen to the mix below then go to his Soundcloud page and listen some more. You will NOT be disappointed.