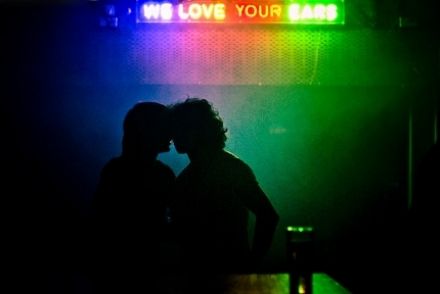 On Saturday, if you're ears are tuned to the correct frequency, all roads head towards Newcastles East end to the Think Tank space down at Hoults Yard for a long overdue visit to our city for both JD Twitch and JG Wilkes, collectively known as 'Optimo'.
I won't run off at the mouth too much about them as I'm assuming that if you're reading this you'll already be aware of the gravity of reputation they hold. For anyone who may not realise this here's a a quick potted history.
Launched back in the late 1990s as Britain's 'superclubs' began to imploded, Optimo, - Jonnie Wilkes and Keith McIvor – alias JG Wilkes and JD Twitch – founded a regular Sunday night hoedown in fair Glasgow (somewhere round late '97 to be more accurate) at the Sub Club. With a music policy and party attitude that crossed borders, religions and philosophies of all kinds. And the rest, as they say, is history. Optimo, then went on to first take Glasgow, then the world.
Like John Peel before them, fundamentally they are true enthusiasts, easily among the UK's most catholic and discerning record collector, their sets (bloated with the kind of exquisite obscurities that most would kill for) reflecting this with post-punk and acid house sitting comfortably along side krautrock, psyche and dub techno, never less than bang on the money.
They gave up regular Sunday night party in late 2010, setting their sights on a more regular international touring schedule as well as clearing out more time to focus on production, but recently they have been popping up on a bi-monthly basis back at The Sub Club.
So, Saturday see's both Twitch and Wilkes team up (first time BOTH have played together in Newcastle!) once more to reprise the sound which defined Glasgow's last decade and a half. In these jaded times, Wilkes and Twitch make clubbing once again seem like the most exciting activity in the world.
Details
on tickets and other stuff here
.
Big love. X