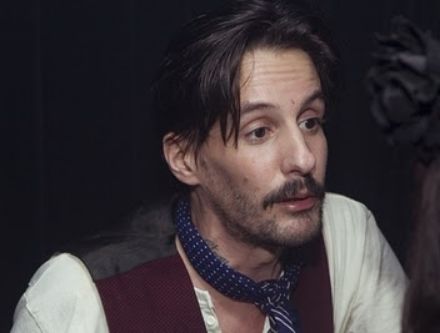 Lets just get one thing out of the way straight away. Ivan Smagghe is not only one of my all time favourite DJ's and producers but he deservedly belongs to a top table of DJs that journalists like to lazily describe as "The DJ's DJs". Along with the likes of occasional partner-in-crime Andrew Weatherall, Ivan has the ability to play music like a raw conduit between his famously obscure records and the dancefloor's strobe-soaked bodies, injecting something of himself seamlessly into the mix along the way. A native Parisian, Ivan has always been a key figure in the French music scene, constantly pushing the boundaries of electronic music.
He gained notoriety as a radio DJ, face behind the counter at Black Market Records and co-founder of Black Strobe. As well as all this Ivan has held long term residencies at the legendary, now defunct, Parisian club Pulp and he's one of only a tiny handful of DJ's to take over the decks at Glasgow's Optimo while Keith and Jonnie were off on their jollies.
He's been running the 'Kill The DJ' label for over a decade and making records alongside Tim Paris as one half of production duo It's A Fine Line. But I fear I may have just wasted the last 5 minutes writing all this as pretty much ANYONE reading this will be aware of all of this info already so I'll shut my gob and let you scroll down the page and hit the button marked 'Play' and get your ears round a couple of hours of Ivan doing his thing @ Berlin's 'Sameheads' night just a couple of weeks back.
As ever, there's a download link in the description box on the Mixcloud page.
Big love.
Mark. X