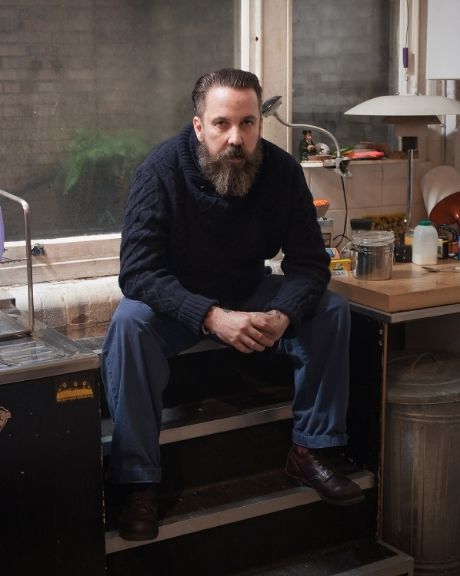 On Saturday 20th June Andrew Weatherall will be launching his new label, Moine Dubh (pronounced 'moyn doo') in what I'm assured is the beautiful chapel at The House of St Barnabas in London. You will have the chance to see a selection of artists signed to the label.
Entrance is strictly limited to only 75 people and costs £20 plus the booking fee and you can get
tickets here
.
All surpluses generated by ticket sales are donations and will be restricted to supporting the House of St Barnabas Employment Academy, helping those affected by homelessness and social exclusion back into employment.

Moine Dubh is just one of the great independent labels they'll be celebrating. All year there'll be a mixture of new and established faces helping to champion developing and growing dynamic fresh talent. Each label will present a beautifully curated night to showcase the label's individual style mixing new signings with current artists.
Moine Dubh is to be a subscription based vinyl record label curated solely by Andrew and for those of you who would like to subscribe to the first batch of releases (5 x 7" singles) more information will be posted on the
Moine Dubh Facebook
soon, so get over there and check it sharpish.
Till next time.
Big love. Mark. X