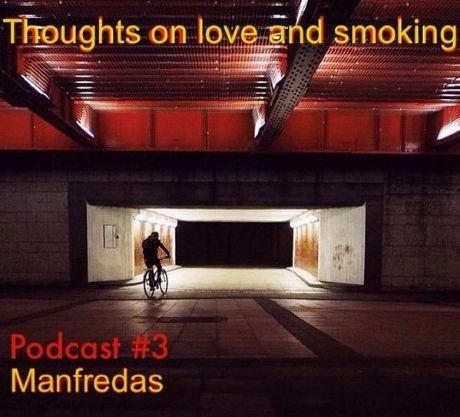 For the third installment in our podcast series we're excited to bring you an mix from a man who's been a constant fixture round the top of our list of favourite producers and DJ's for a couple of years now.
Plying his own skewered take on dance music all across Europe as well as his own club night 'Smala' at the Opium Club in Lithuania for some time now. Gradually building a reputation as on of the most exciting DJ's around, he's also put out a stream of brilliantly twisted remixes for the likes of Headman, CAR, Telepopmusik and Moscoman to name just a few while releasing his own studio material on the equally great 'Les Disques De La Mort.'
To celebrate his unmistakable sound we asked him to contribute a mix for the third installment of our podcast series and after much cajoling, bribery and months of hassling him, we were beyond happy when he eventually agreed. So without anymore ado we bring you a thing of sonic substance.
Unpredictable, esoteric, experimental, unique and never less than brilliant. Ladies and gents we give you Manfredas. X
Don't forget to check him out on:
Facebook
Mixcloud
Soundcloud
We've gotten rid of our old Soundcloud account due to it's temperamental nature of deleting mixes at the drop of a hat and we've migrated across to Hearthis.at so all the podcasts will be available to download over there. Simply click the link below innit!
Till next time.
Big love. Mark. X