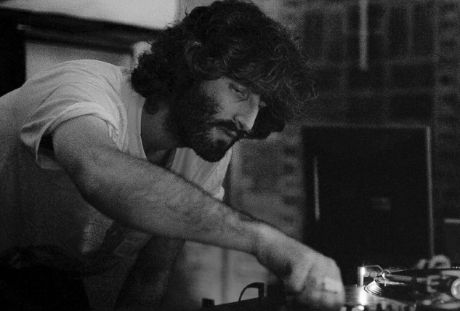 I've been a big fan of the the man behind the Macadam Mambo record label for some time now. He, along with a handful of likeminded souls have quietly gone about their business in the last few years and shaped a distinctive sound of left-field techno and sonic textures well away from the usual playlists of 'chuggers' and 'deep house' which seem to be omnipresent now. Theirs is a soundtrack which veers from sub-zero, dubby post-punk to French pop oddities and Eastern European goth records. Warm guitars and cold synths. Ennui brought to sonic, danceable life. It's a 'movement', for want of a better word, which has certainly not gone unnoticed by top industry players, the press and last but not least, clubbers around Europe.
This spirit of adventure and lack of respect for genre which runs through Sacha's DJ sets as well as his output on record is showcased too on the the 'Macadam Mambo' imprint he co-runs alongside Guillaume des Bois.
The name refers to "Macadam Massacre" from the French punk band Bérurier Noir and the title of a voodoo high priestess, Mambo. It first started out as a DJ collective to organize parties in Paris, then the equipe took the concept to Lyon. The parties eventually turned into a label and 5 years and dozens of releases later, Macadam Mambo has become a staple in many DJ bags across the world. As hard as it is to pin down, its sound is equal parts acid, dub, new beat and techno, it's a trans-generational, cosmic work that reveals the versatile world of the french producer. As wild and unpredictable as his podcast here where he moves effortlessly between everything from oddball Euro Boogie, Caribbean synth bangers to flamenco tinged Italo. He's one of my very favourite selectors so expect GRANDE vibes!!
Sacha Mambo on Soundcloud.
Macadam Mambo on Soundcloud.
Macadam Mambo on Facebook.
Due to the increasingly strict takedown rules on podcasts and mixes over at Soundcloud we've now closed our account. But don't fret! We have migrated across to Hearthis.at so you can still download this as well as all of our previous podcasts by clicking on the link below and following us there. Pheew!
Till next time
Big love. Mark. X