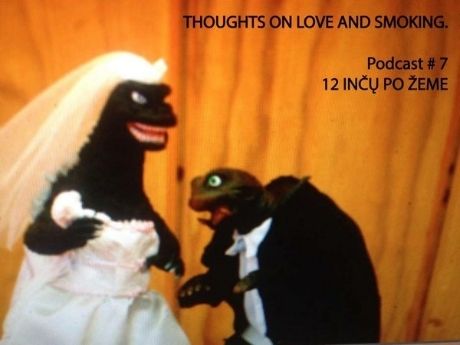 Lithuania's post-Soviet surprise package Vilnius has been rapidly making a case for itself being one of the 'must visit' destinations for forward looking travellers in eastern europe of recent. You can wander through the beautiful 13th-century Old Town admiring the ancient buildings if that's your own touristy choice of course, but away from all the usual holiday trappings it's making it's name with everything from investigative journalism to post-modern architecture to IT start-ups and Michelin star eateries.Vilnius isn't just tower blocks, trench coats and snow. Oh no.
It's here that DJ's -
Billy Kristal
& Killl My Disco, otherwise known as
12 Inčų Po Žeme
(translating to '12 inches under'), together with their close friend
Manfredas
, started their night
'Smala'
. It's been described as 'The Baltic Hacienda' and a club night in Twin Peaks. Consistently bringing top-level international house and techno talent to the Lithuanian capital. Since it's inception it's played host to the likes of Ivan Smagghe, Gabe Gurnsey, Chloe, Clement Meyer, Raudive. Red Axes, Tomas More, It's A Fine Line, Matt Walsh and Daniel Avery. Which in anyone's book is a veritable who's who of heavy hitters!
12 Inčų Po Žeme fit perfectly into the frame here as they are cut very much from the same freewheeling, non-conformist musical cloth as their friend
(and previous podcast contributor
)
Manfredas.
I've been a huge fan of all these guys for a few years now. Their sets cover that cold-blooded narco-disco, dark-hearted house which seem to be permeating the walls of Europe's best clubs. Moody, slow techno & analogue electro jams combined with an anything goes sensibility.
But this is all by the by, after all 'talking about music is like dancing to architecture' so I'll shut the fuck up now and let the music do the talking. It's with great pleasure that we give to you the 7th in our podcast series, another absolutely flawless effort all the way from Eastern Europe courtesy of Smala residents '12 Inčų Po Žeme'.
Enjoy!

Further listening: