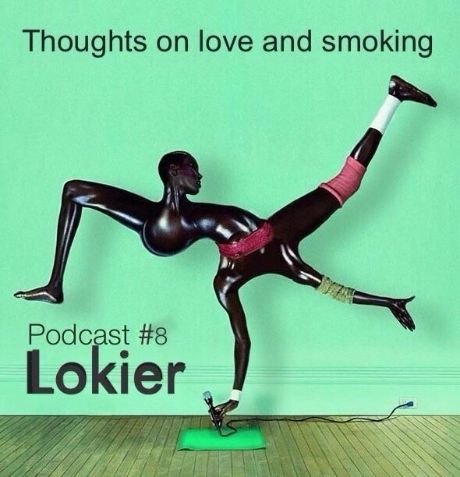 Lets get one thing straight. I'm not going all Pankhurst in defence of female DJ's here but lets be honest, the position immediately behind the Technics in nearly every nightclub in the known universe is predominantly manned by, well, a man! The oft repeated mantra of 'Man behind the decks. Woman dancing behind the man.' is as prominent now as it's ever been. Thankfully there are a few notable exceptions (no, we won't even go into the whole Paris Hilton' celebrity DJ thing. We're better than that!) and fortunately, there is always always room for surprise to the open minded.
Yoan Rodriguez aka Lokier is a girl! A girl from Mexico who plays and makes music!! Yoan is not the aforementioned girl who is tossing her hair around, trying to draw attention to herself dancing behind the DJ. No, she's most definitely upfront and center stage. She's the one you see bumping the male DJ's off the decks. She's the one making the freaky slo-mo horror synth records.
'…I started djing when I was 21 years old at massive clandestine parties, they were dark, scary & illegal. On one of my first performances, as I got on stage, the DJ that played before me was picking up her things and she said: "someone just threw a bottle at my head; good luck". There was no room for mistakes at those parties and they would usually be cut short by the police. I told myself I would make no mistakes, since I didn't want to go home with a black eye. The pressure was too much and I was always very scared. Dj's kept coming off-stage with blood on their heads… Months later I got offered to play at small bars in nice areas and that's when I decided that djing was not so bad and that you can actually have fun. ' – Lokier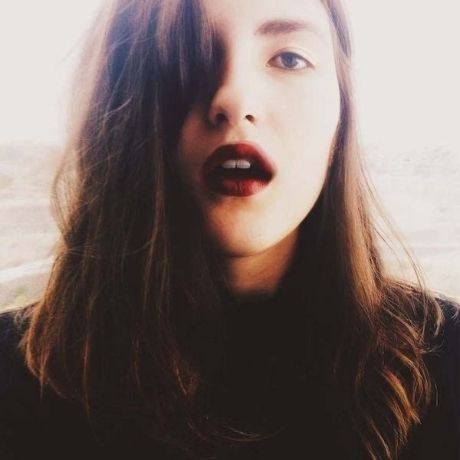 Purveyor of moody electronic vibes guaranteed to transform the dancefloor into a scene from a 70's B movie, Yoan has released tracks on Justin Millar's brilliant 'Have A Killer Time', Days Of Being Wild, Le Dame Noir and Melomana, amongst others. She also recently joined the illustrious ranks of talented producers have a track included in the 'Edit service' series for unber-cool Parisian label 'I'm a cliché.'
Her original tracks gather inspiration from classic synth and electronica sounds and her attraction to the darker corners of music is demonstrated on the mix she's put together for us. Bits of post punk, cold wave and industrial comfortably rub shoulders with techno and disco influences while staying dark as velvet. It's like those textiles by Anni Albers and intricate geometric patterns that force you to get close to follow the lines for several minutes to understand where they come from and where they end.
With her 'She Made Monster' project (alongside longtime friend and musical collaborator Morgan Hammer) due to birth it's first fruits and upcoming shows back in Mexico and then a full US debut tour later this year as well as a bewildering amount of European dates later this year 2016 looks to be a busy one for Yoan!
Edit Service #34 * Lokier.
Lokier on Facebook.
She Made Monster.


Download the mix from our 'HearThis.at' page below.



Till next time.
Big love. Mark. X