Without sinking too deeply into the bog of misty eyed nepotism, it's safe to say that we're big fans of Cobalt Studios in The Ouseburn. Situated about as far away as possible, both physically and culturally, from the cliched glitz and fake glamour of Newcastles 'Diamond Strip' and 'Bigg Market' areas, it's part of our favourite little nook of Newcastle and sits pride of place in the middle of a busy little creative hub which includes a number of our favourite bars and venues. We were so taken by it we even threw our first party as 'Bodytalk' there with Nathan Wilkins and Ivan Smagghe.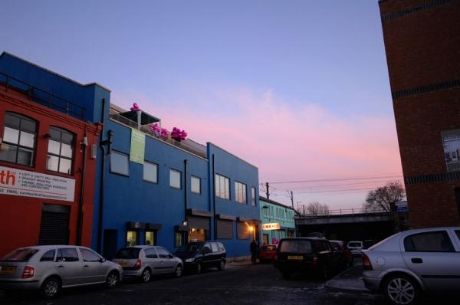 The story of how the space we all know as Cobalt Studios came about is really quite spectacular, as it was a mere 18 months ago that Mark and Kate turned what was a wood work shop into a low key arts venue that they wanted to run by way of research, to see what felt right in the space. To find what people wanted and what worked. Use of the space since has been diverse, ranging from storytelling to student art exhibitions to workshops, networking, film events, live music and DJ nights. They have taken part in The Hidden Civil War Project, our own Bodytalk party, Evo Emerging, Open Studios, The Late Shows … entry has been free on many occasions and when they have charged they've always tried to keep the cost as low as possible. Any profits made have gone straight back into improving the space with additional equipment, more lighting etc.
Feedback has been incredibly positive and they are now clear about how they want to run the space; it won't open all the time but each time it does open it will be filled with something unique and often unseen in Newcastle. They want to search far and wide, nationally and internationally, for performance and music and bring it to you in an intimate, colourful and carefully cared for space. They also want to facilitate local talent and say yes to some of the brightest creatives in this city with ideas they would like to showcase.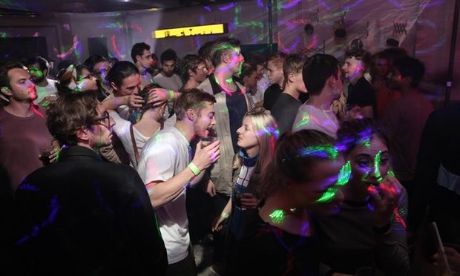 However, a noise complaint has been made against the venue and despite the dozens of messages of support for them that the council and licensing authorities received it's now been stated by those departments that without significant building work to contain noise they won't be granted a permanent or even temporary licence.
Unfortunately, with these noise complaints they have hit an unexpected obstacle and in order to be allowed to continue they must prevent noise escaping and have also had to get a licensing lawyer to represent them. Legal bills are not cheap.
They don't have a secret stash of money in place to achieve this and the time scale is especially challenging, but if you are willing to support them so that they can make this happen they will repay you many years of colourful cultural events and there are lots of rewards too !
Its not always easy to run independent and alternative spaces and your help and support is really appreciated.
They need to soundproof cobalt studios venue space and are asking for all of our help!! In return they have dreamt up some great incentives and can promise many years of colourful music, dancing and events. Without soundproofing they simply won't be allowed to continue putting on great live music, DJ's, performance and other stuff on at Cobalt Studios.
THIS IS ALL OR NOTHING AT ALL FOLKS! If they don't hit their target you get it all back and they will return the space to a woodwork shop or a studio. If they manage to fund this it will allow them to add some magical touches and also to get the floor poured on the top floor as the start of an open studio space. If you're interested in getting involved and went to see what the incentives on offer are and how much you can pledge then get yourself across to the
soundproof Cobalt crowdfunder page by clicking here.
Follow
Cobalt Studios on Twitter, here.
Follow
Cobalt Studios on Facebook, here.
Check out the
Cobalt Studios website here.
Till next time.
Big love. Mark. X