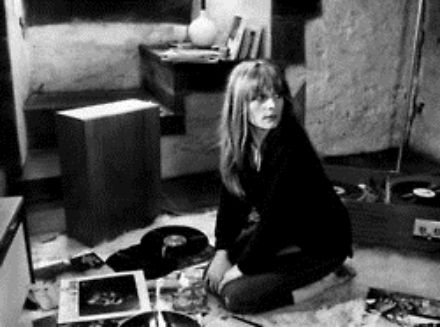 Describing the work of Brooklyn-based experimental musician Daniel Lopati is no mean task! While the producer initially made his name with a series of trippily drifting synthscapes, recent years have found him consistently expanding his artistic vision, to the point where describing his 'sound' is all but impossible. However, this mix gets as close as possible to doing just that. Running for nearly two hours, it spans multiple decades, genres, and continents. As it unfurls, Lopatin flashes a unique ability to connect the dots between seemingly disparate points of the musical universe, and often does so with a genuine sense of humor, which makes the listening experience all the more enjoyable. We've not included the tracklist this time as A. It's a much more enjoyable experience being surprised by the music and B. It's too fucking long! Anyhoo. Enjoy and big love. X.
01. Meredith Monk "Cluster 2" (ECM New Series) & Mark Leckey "Fiorucci Made Me Hardcore (Edit)" (Death of Rave) & GZA "Shadowboxin'" (Geffen)
02. Paul Lansky "Notjustmoreidlechatter"
03. Jefferson Airplane "Today" (RCA Victor)
04. Kenji Kawai "Virtual Crime" (BMG Victor)
05. Aksak Maboul "Scratch Holiday" (Made to Measure)
06. The Game "See No Evil" (Interscope) & Ben Frost "Untitled Transient (Edit)" (Bedroom Community)
07. Taylor Deupree "Snow/Sand (Edit)" (12K) & Julia Holter "Running Through My Eyes (Edit)" (Domino) & Three 6 Mafia "Charging These Hoes" (Relativity)
08. Forgemasters "Track With No Name" (Warp)
09. NY House'n Authority "Apt 2A" (Nu Groove)
10. Kraftwerk "Sex Object" (EMI)
11. Scott Johnson "Involuntary Song #2" (Nonesuch)
12. F.U.S.E. "Nitedrive" (Wax Trax!) & Coil "Rosa Decidua" (Eskaton) & Global Communication "12 18" (Dedicated) & Mark Leckey "3 Minute Wonder (Channel 4 video excerpt)" > Lazy Smoke "Under Skys" (Jackpot)
13. Robert Hood "Minus" (Tresor)
14. Yasuaki Shimizu "Bridgestone 2" (Crammed Discs)
15. Ariel Pink "Mature Themes" (4AD)
16. Koopsta Knicca "Now I'm Hi (Pt. 2)" (D.Evil)
17. Judee Sill "Abracadabra" (Asylum)
18. Morton Feldman "Rothko Chapel 3" (Hänssler Classic) & Severed Heads "Hemet" (Sevcom) & Wendy Carlos "Title Music From A Clockwork Orange (from Henry Purcell's 'Music for the Funeral of Queen Mary, Z. 860')" (Columbia)
19. Benjamin Lew "Les Traces d'Un Pont" (Crammed Discs) & SND "00018 Old End Ng" (Mille Plateaux) & Cocteau Twins "Cherry-Coloured Funk" (4AD)
20. Geinoh Yamashirogumi "Catastrophe" (Invitation)
21. Ayhun "OAR003-B" (Oni Ayhun) & Future Sound of London "Bird Wings" (Virgin)
22. Autechre "Piezo" (Warp
23. Kanye West "Bound 2 (Edit)" (Def Jam) & Mark Leckey "Fiorucci Made Me Hardcore (Edit)" (Death of Rave)