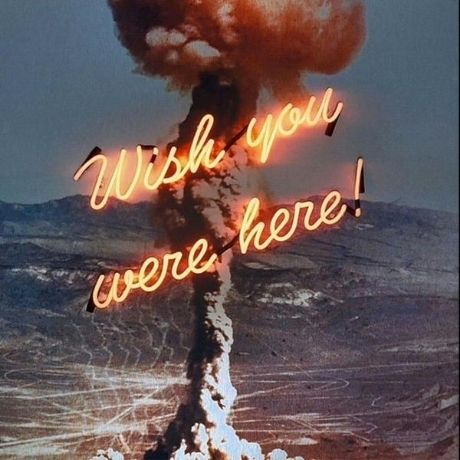 Milk. It is the greatest drink ever. I drink milk for fun. I'll down it like shots, out of a ramekin.
Milk. So it is with this pointless aside about milk that I begin this entry about Sainsbury's.

I can't be doing without milk. It's like having blood. Or oxygen. Or Call Of Duty. Or sex….oh. Right. Anyway. I'm so into milk that at school I kept all the milk for myself and warded off attackers to my milk mountain using old boxes as a fort, tossing house-bricks at any unfortunates trying to approach. School that year was not pleasant for anyone. I made sure.

Milk is what provided the catalyst for my morning yawning and trip to Morrisons. It's too far to walk without it being a chore. Too close to not to. I bravely soldiered on, through the Tolkien wastes of the level crossing, the mysterious mountainous regions of past the leisure centre, and the incredible vista of that bit where the roundabout is.

Like Okenshield, I staunchly pressed on, through roads and stuff until finally, the laughing face of commercialism. Morrisons! Possessively titled fun shack of food. I picked up a basket and wandered in, murmuring "Oh good. The stench of humans…..shouldn't say that out loud really" Nobody heard me. I wandered the aisles somewhat aimlessly, finding some necessary items. Some not so necessary. Processed peas? What madness took me? Several things happened. Firstly, while browsing for something or other I heard what sounded like a choking child next aisle.

I said this out loud, to nobody: "Sounds like Bart Simpson being strangled next aisle. Not so funny in real life."

Rounding the next corner, I was face-to face with a terrifying teenager, a fixed expression, blank, soulless eyes. It was like being faced with Damien out of the Omen. Try to imagine that moment. Go on. Me staring into the face of a 16 year old kid. I dropped gaze and moved on. Terrifying events in the cereal aisle.

Moving on and more fruitless wandering ended up with some apples being tossed blithely into the basket and a pang of jealously as a child swung a trolley around with joy. I can't do that, anymore. Pissing about with trolleys. It's all gone now. Along with Kick Start, Spangles and the Cold War. Modern Britain.

I check out. I started laughing uncontrollably as I imagined a range of Biggles books for modern times. Biggles learns to Cry. Biggles learns some home truths. Biggles and the Death Hat. I am punched back into sense by a fussy checkout, which keeps calling the fucking attendant because of weight problems. Saying "Cheers mate" six times now sticks in my craw like screen burn. I had to say it six times, because it took two goes for the machine to shut up the three times it happened. Rowdy computer. Next time I'm bringing a gun for that cunt.

So that's that. I'm home now, having laid into the apples, Frosties and Laughing Cow. Now why don't you just fuck off, yeah?



It's no secret that as DJ's and record producers we've held both Smagghe and Richards in high esteem for a very long time here at TOLAS, and we need very little excuse to chuck some of their music up on here. As such, I must give my iPod and in particular the shuffle feature the credit for this.
I'll not go on an extended biog/history about either of them, so have included a quick bluffers guide.

Yadda, yadda, Enigmatic Frenchman, blah, blah, DJ & Producer, rhubarb, rhubarb, Rough Trade, Paris, yadda, yadda, Radio Nova, blah, blah, Black Strobe and It's A Fine Line, Facebook polemicist, cough, cough.
*Deep breath*
Fabric residency, etc, etc, Tyrant, blah, blah, Fist or finger, yadda, yadda,,,,,

Till next time.
Big love. Mark. X