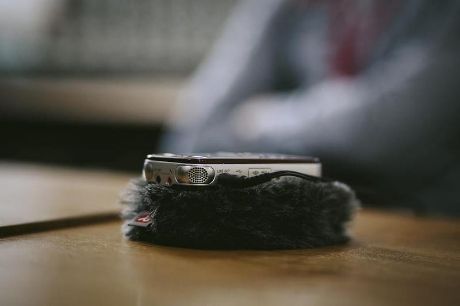 Here this, hear this! A flash call out from our friends at the
Tyneside Sounds Society
to any producers, musicians, artists from the North East of England/Tyneside and beyond to make something new for broadcast! If you weren't aware of the group of what they do, well it was set up initialy to see if there was an interest in establishing a network of people in Tyneside dedicated to Phonography, Field Recording and the aural environment in the Tyneside and North East areas. The network has have an emphasis on exploring both the current environment of Tyneside (also North East in general) and its sound heritage (or 'lost' sounds), with the objective of the group being to establish a grass roots network of individuals irrespective of age, gender, knowledge or experience who have an interest and to share knowledge, promote and organise events, activities and contribute recordings. Now blossomed into an informal, loose and open network and after their debut live event last month they're now planning an exciting foray into radio. For the first Tyneside Sounds Society
Resonance Extra
broadcast they're dedicating it to a single bit of audio - a 2 minute long, 1928 gramophone recording made in the Shipley Art Gallery in Newcastle of
King George V speaking to a crowd
for the opening of the Tyne Bridge and they're looking for contributions from YOU!!

THE BRIEF: Make something. Call it a track, piece, techno, ambient, pop, experimental, sound art, whatever. It doesn't matter, just make something new!
RULES: No drum machines, synths, guitars or presets etc like Matthew Herbert's 'Manifesto' says - 'no sounds that exist already'. They're asking you to make something new and ONLY use this audio as the source. Exception to this rule is you can use your voice and sampling/re-sampling of that is fine but must incorporate the source audio in what you make. Also, don't forget tell them how you made it, what you used and who you are .
FAQ:
Where can I find the audio to sample?
You can
download the audio by clicking here
.
Can I use effects/pedals etc?
Yes
Can I use a sampler?
Yes

Can I use a DAW?
Of course just don't stick a soft synth Robert Miles preset String over the top of it and call it an ambient remix. No preset synthesis. (Remember you can make a drum kit/synth from any sound).
Can I use an acoustic drum kit?
No
Can I use a Rhodes Piano or Grand Piano?
No (then again it depends how you are using it - if you are just going to play Erik Satie's big hits over the top then no).
But what if I was to play the sound into a rehearsal room where we are all playing on synths and drums and do a room recording?
Well, that's interesting and very clever and conceptual but how will you have tested yourself?
Can I use a microwave oven?
Yes but use the audio in someway with it. Don't try and get round it and be clever- set yourself the rules and see what happens! Granular Synthesis is fine. Just use only the audio they've asked as a start point.
Can I re-record the audio on a small dictaphone then record the dictaphone playing inside an old microwave oven as I turn it on?
Yes but remember to be safe and make sure you have permission of the microwave oven owner, also remember to send a digital audio file no less than 320k mp3.
LENGTH:
As long/short as you want but remember show is only 1 hour long and they might have to edit things down.

DEADLINE:
Send what you make in no less than 320k mp3 format via Wetransfer to
tynesidesounds@gmail.com
by midnight 19th April. Broadcast is on Sunday 23rd April at 10pm.
Be creative, be quick, don't think about it too much, have some fun, there are no expectations other than you have to follow the rules above. They may not be able to play all contributions but there'll b a playlist of all audio sent to them and put it on soundcloud/mixcloud for people to listen to. So if you feel as though you're up to the challenge, don't hang about and get ya dictaphones out sharpish!
Follow Tyneside Sounds Society on
Facebook, here.
Follow Tyneside Sounds Society on
Soundcloud, here.
Till next time.
Big love. Mark. X